Hack Club: Summer Of Making
Are you a high schooler looking to build cool projects but not sure how to or don't have enough resources? Then this is for you!
Hack Club brings you Summer Of Making: a program which can help you build your passion into reality with all the support you'll ever need.
Hack Club Summer of Making: a summer program for high schoolers to make their large passion projects a reality with all the support they'll need,
6 weeks of exclusive project mentorship.
You'll submit an application with your project idea, be paired with an incredible industry professional, then spend 6 weeks building.
You'll also get to join weekly get-togethers with like-minded peers & get free project promotion at the end of the summer.
$50k in hardware grants, for all.
Whether or not you join the Mentorship Program, you can apply for hardware grants, sponsored by GitHub, Adafruit, & Arduino.
A summer of community fun, guaranteed.
In the Hack Club Slack, join themed weeks, mini-hackathons, biweekly AMAs with the most interesting people in tech, and an end-of-summer awards show.
More details: Click here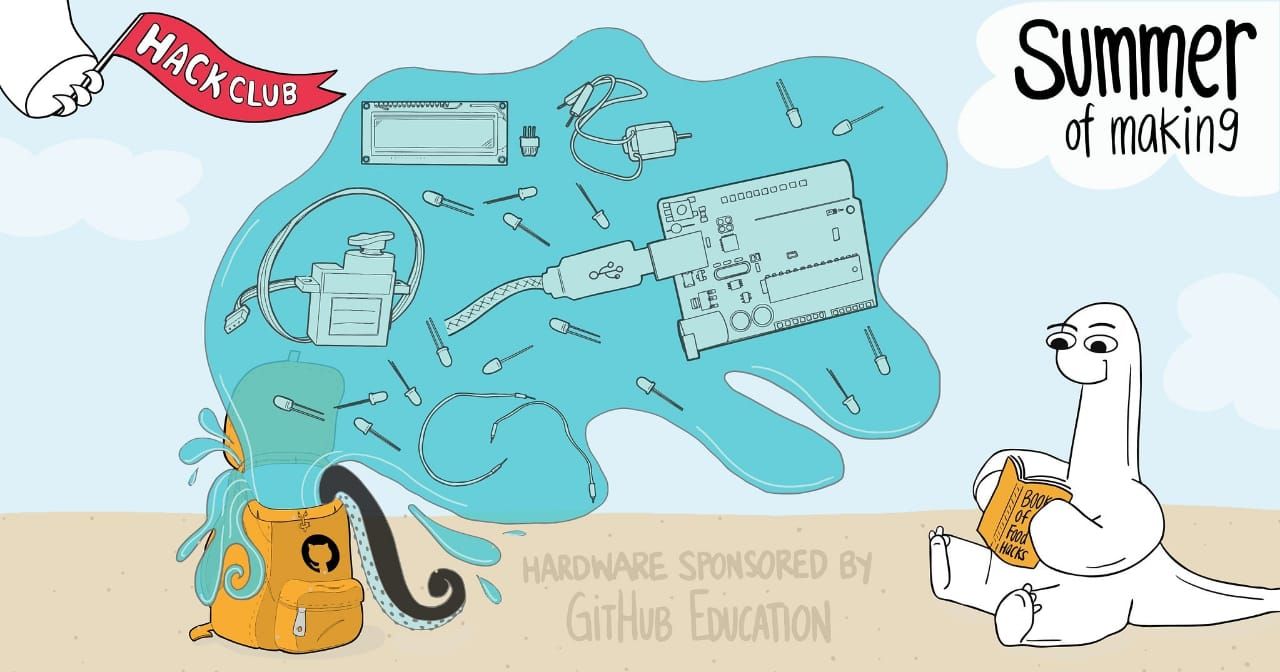 posted in Jobs & Opportunities