RE: The Raspberry Pi Pico
@vishnumaiea I agree, they did an incredible job in the making of this product and, it looks like a perfect board for the maker/student/artist who wants to build project and learn stuff, they released all the docs, SDK, kit's even a book too.
I believe the perfect MCU depends on the application and price range so that actually works well in RP2040 latest for hobby maker I think, I not stating this is perfect MCU but it can make a big effect in maker market like Arduino UNO.
@vishnumaiea said in The Raspberry Pi Pico:
Since RPi is from UK they must have also been able to make a better deal with ARM, which is also from UK
Attaching Recent Eben Upton (CEO of Raspberry Pi) Tweet.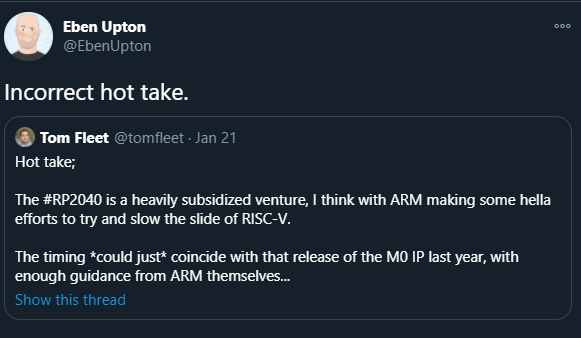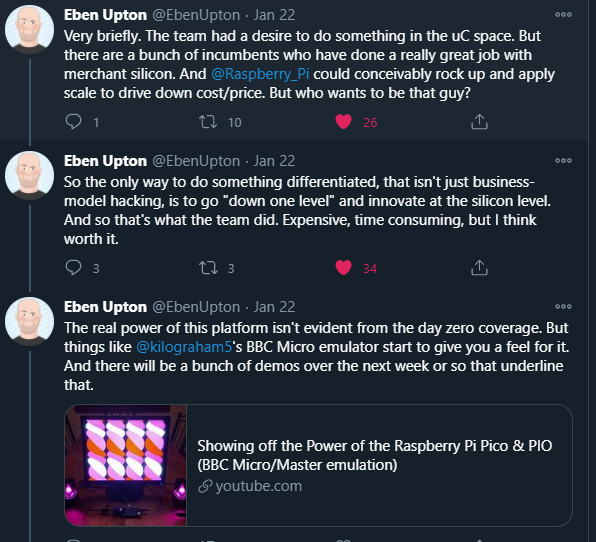 Tweet link: https://twitter.com/EbenUpton/status/1352335670015107074
posted in Raspberry Pi