RE: Help fight the COVID-19 pandemic with your old laptop, Raspberry Pi, or other spare computer
First of all thanks for sharing this article @salmanfaris
The Entire procedure is super simple
Flash the OS to an SD card and power on the device
Now you are part of the Global fight against COVID-19 :+1:
Device : Raspberry Pi 4, 4GB
SD : 32 GB Samsung EVO
A High bandwidth speed connection is NOT compulsory. Since the calculations happen inside your raspberry as a host, with little interaction with the network. You get packages, you compute them (~24h), you send them.
The data consumption is not high, I couldn't monitor it separately today. I will update it.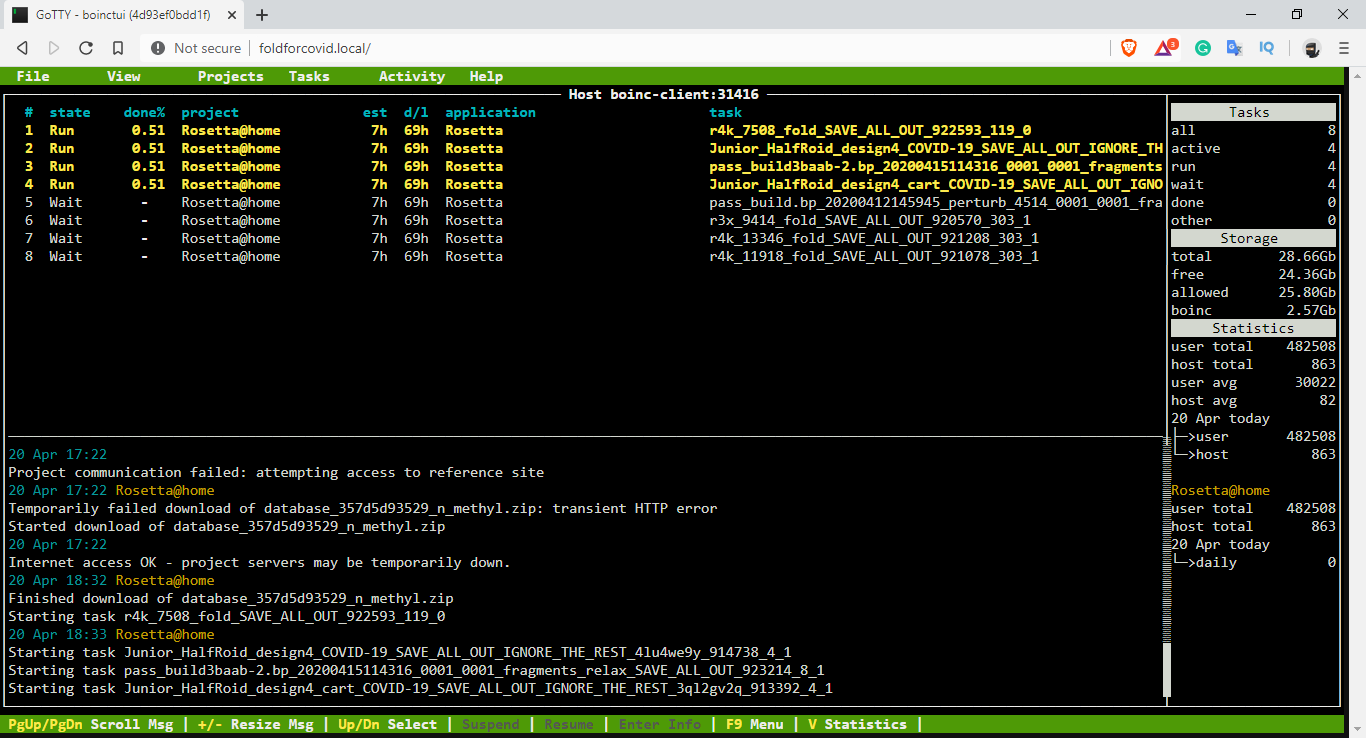 I request everyone to give it a try.
posted in Fight Against COVID19 Outbreak