Arduino Week 2022 🎉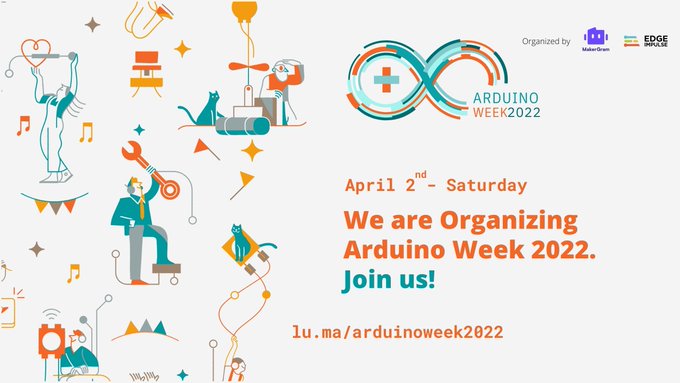 ​Arduino Week is a worldwide celebration of Arduino's birthday, bringing people together to share their experiences and learn more about the open-source platform.
This year MakerGram is organizing Arduino week at Integrated Startup Complex (ISC) - KSUM, Kochi Kerala 🎉
It doesn't matter whether you're a maker, an engineer, a designer, a developer or an educator: Arduino Week is open to anyone who wants to celebrate the amazing things that have been created with the open-source platform.
Sessions 📢
Build Smart Products with TinyML using Edge Impluse - MakerGram
Introduction to Prototyping using Digital Fabrication - Rahul S Rajan, Fablab Kerala - KSUM
New ATTiny Series - Saheen Palayi, Ubio Biotechnologies Systems.
Real-Time Operating System for Microcontrollers - Rafi Rasheed.
All Are Welcome✨. Let's Learn and Make.
And We have exciting news for the participants too 😋
posted in Events & Hackathons