0x08 Demystifying Git: A Rope Of Hope for Beginners
This webinar is focussing on learning Git VCS, a distributed version control system for tracking changes during practical software development.
We will be exploring the usage of various git commands, plugins/extensions and branching-models based on real-world contexts.
The session is targetting absolute beginners with minimum or no experience with git, But a mindset to optimize and improve work efficiency and productivity by learning and exploring new tool-chains and strategies is a must!
Join MakerChat.
Maker: Muhammad Swalah
Place: Zoom
Date: 16th Aug 2020
Time: 8:00 PM
Registration: bit.ly/makerchat8
Join MakerGram: bit.ly/join-mg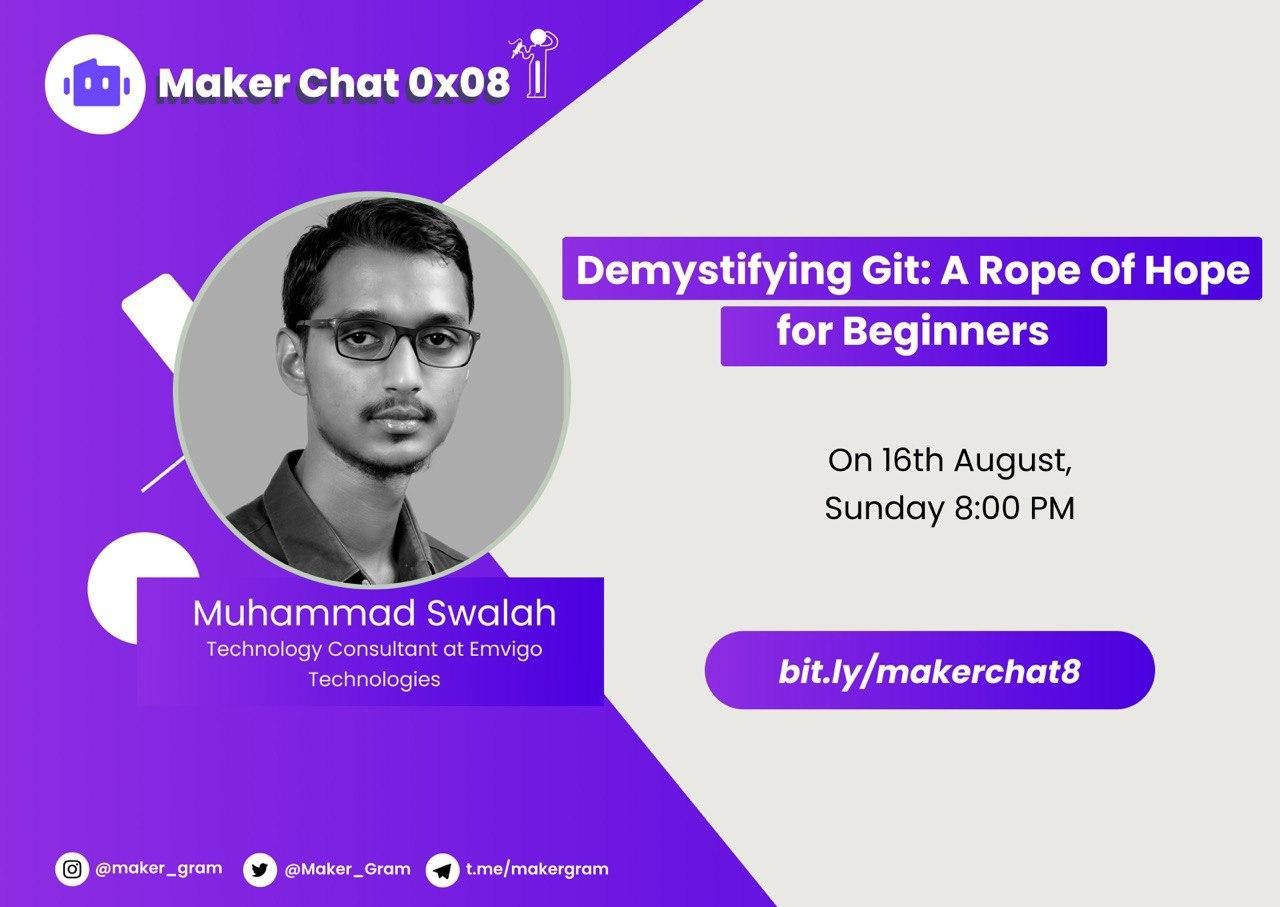 posted in MakerChat