MakerCuriosity Malayalam Episode #3- Maker Story - Muhammed Zain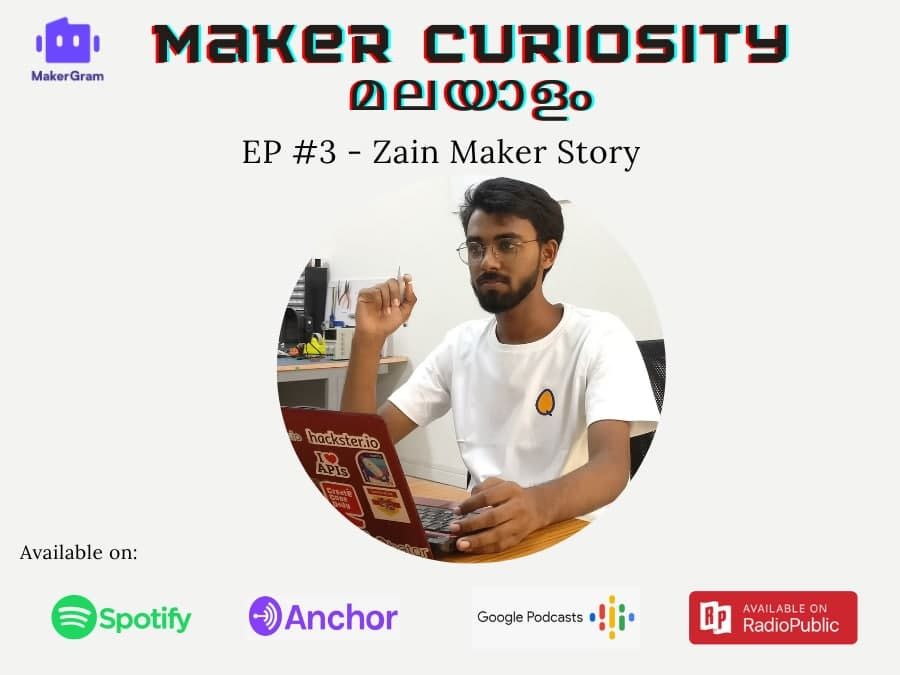 In this third edition of MakerCuriosity Podcast Series by MakerGram, we are going a bit different from the past two episodes. We have a guest Muhammed Zain who is a Maker and Innovator from his childhood itself! Zain is sharing the "Why" of his professional life and how he explored strenuous things from very early classes!
Listen now and let us know your feedback and opinion!
Stay tuned till we meet with another exciting topic on next week!
Available at:
Spotify: https://open.spotify.com/episode/6atIOMvm1filzdheI0YWrK?si=qr4iVALPSGOyUC2_PTAYUw
Anchor: https://anchor.fm/makergram/episodes/MakerCuriosity-EP3-Malayalam-enf4mm
Share your valuable feedback

.
posted in MakerCuriosity